No one wants damp or rot to occur in their property but unfortunately it does happen. Dry rot can be caused by many issues, which will be listed along with the signs, effects and cost of treating dry rot.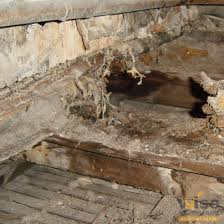 Signs of Dry Rot
Some of the many types of dry rot include;
Damaged timber
Concentrated spore dust
Grey strands of timber
White mycelium
Dry rot fruiting bodies
Smell
Causes of Dry Rot
Some of the causes of dry rot include;
Leaking gutters and downpipes
Penetrating damp
Poor ventilation
Rising damp

Effects of Dry Rot
Dry rot is not too harmful to the average person, although it can be problematic for infants, the elderly and people with respiratory issues. The main issue that people face with dry rot is the structural integrity of the building that is affected. This can pose many problems and make it increasingly difficult to sell the property in the future.
Cost of Treating Dry Rot
There are different costs associated with treating dry rot.
A rot survey (to establish the cause of the problem) can cost anywhere between £200-£400.
The actual cost treating dry rot will depend on the size of the area of timber or plaster that has to be replaced. If there is a large area and a large amount of timber, this will likely be expensive.
The cost of the dry rot treatment itself is small, but again this depends on the size of the area. Standard ready-to-use dry rot treatment will cost around £10.50 for 5L. A masonry dry rot treatment may also need to be purchased and this will cost around £12 per litre. If the problem is severe and you require a lot of treatment, then there are options to buy these treatments in bulk to save a bit of money.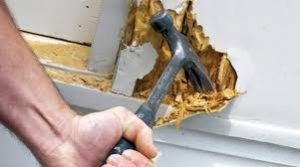 What to Do If You Think You Have Dry Rot
If you think that there may be dry rot developing in your home, the best thing to do it get professional assistance for it. Companies who specialise in dry rot treatment have the skills and equipment necessary to locate and remove dry rot at its source. With damp and rot, it can sometimes be difficult to see the severity of the problem. When you hire a professional dry rot removal company, you are guaranteed a first class service. A rough idea of the process includes the following steps;
Identifying the type and severity of the dry rot
Determine the cause
Propose a rot survey and solution to the problem
Remove any wood or plaster damaged for affected by the dry rot
Replace removed timber with new, treated timber
Give advice on any additional steps (if any) that should be carried out
Leave your property clean and safe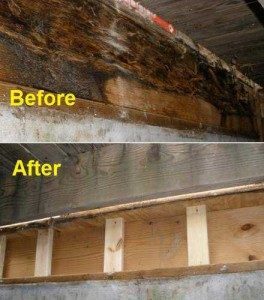 Hiring a professional may be expensive, but the cost of treating dry rot doesn't compare to how much it would cost if it was left to its own devices or not removed correctly.