Looking for ideas of activities for a date that doesn't involve drinking? Whether it's because you don't drink at all or because you are trying to save a bit of cash or because you are dating so often that your liver can't handle it it's important to have options that don't require getting drunk with your significant other.
Attend a Food Event
Glasgow is slowly but surely expanding its horizons for large organised food events such as Big Feed Street Food Social. Events such as these are great for something a little different than sitting in a restaurant. Although there is usually alcohol served at large food events, there is also a lot more activity in terms of walking and looking at the entertainment and talking to the food vendors so you don't feel the same pressure to drink.
Take Part in a Sport
Classic dating sport activities such as mini golf and 10 pin bowling may seem a bit cheesy but they really are fun. If you like a bit of friendly competition then this one could be interesting. Generally, playing light hearted games ignites conversation and gives you both something to have a laugh over which really is the ideal date situation. Rock climbing is an alternative to competitive sport. Rock climbing takes a bit more skill than the others mentioned however you can work as a team as opposed to against each other which may be better for anyone who gets a little too competitive. Ping Pong is another alternative and if you are looking to incorporate a meal into it Hillhead Book Club in Glasgow has a ping pong table in their restaurant.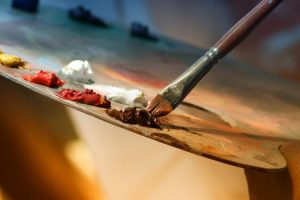 Interactional Art
If you and your date are both into art then you could consider visiting a museum however if you are both from the same city you will have likely already attended all the big museums and art galleries in the area. As a livelier alternative you could sign up to an art class such at making pottery or painting. Again this will give you both something to bond over and talk about after the class plus who knows you might learn something new!
Watch a Comedy Show
Although typically people may drink alcohol at an event like this, it certainly isn't a requirement. Instead treat it like the cinema and take in lots of delicious snacks to enjoy while watching the show. Humour is an aphrodisiac and should certainly help make your date a lot more interesting.
Take a Cooking Class
Similar to interactional art, a cooking class is a great way to do something intellectually stimulating with someone new. It also sets you up for a follow-up date where one of you could re-create the meal you learned to cook in class.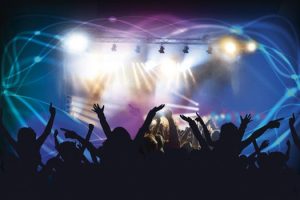 See a Live Music Performance
Just like the comedy show, seeing a gig or a concert together will be a fun activity to inspire conversation and if it turns out you enjoy the same music it will your relationship flourish.