The non-surgical facelift in Glasgow is taking the city by storm by offering a refreshingly non-invasive way to dramatically reduce the signs of ageing of the face. Are you feeling down about the signs of ageing you are noticing on your face? It happens to all of us, we all get older but eventually it starts to show. It's a tougher transition for some more than others but there's no shame in admitting you wish there was something you could do to help fight the visibly sagging or wrinkled skin you now seem to be stuck with. You may have never considered plastic surgery due to all the stereotypical images of celebrities with alarmingly surprised expressions permanently plastered to their faces as the result of a facelift. Today, thanks to Dr Darren McKeown, you can have a more subtle yet effective facelift without the requirement of going under the knife.
Dr Darren McKeown Aesthetic Medicine Institute
Dr Darren, as he is commonly known in Glasgow, is one of the leading clinicians in aesthetic medicine in the UK. He studied plastic surgery and while he was a medical student he spent time in Beverly Hills training with a professional plastic surgeon. Dr Darren was greatly inspired by the achievements made in face rejuvenation without invasive surgery but instead with a drug that at the time was just starting to become recognised in America: Botox. What Dr Darren witnessed in has greatly influenced the pathway of his career back in the UK. He has a clinic in Glasgow and London and offers a full range of comprehensive cosmetic treatments ranging from laser hair removal to lip fillers to non-surgical face lift in Glasgow. He is passionate about helping people to live more confidently and to feel comfortable in their own skin which we all know is an important aspect of living a happy life.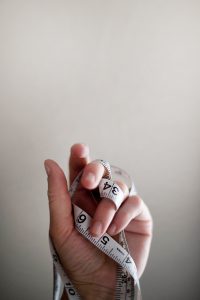 Non-Surgical Facelift Glasgow
A non-surgical facelift is a procedure which targets the features if ageing on the face. The impact of this treatment is extremely different to that of a surgical facelift and so it is sometimes referred to as non-surgical faced rejuvenation and is sometimes a combination of procedures. The ultimate goal however, is to make you look younger and feel better about your appearance. The procedure mostly involves restoring volume to discrete areas of the face such as eyelids, cheeks, temples, the chin and jawline. In addition, muscle relaxing injections can be used to reduce lines and wrinkles. In order to tackle lax skin sometime threads are used to lift the skin or more commonly today radio frequency energy is used to tighten the skin using Profound RF. The final procedure to be used would be either a chemical peel or IPL treatment which reduces the signs of sun damage, pigmentation, and thread veins and to improve the general complexion of the patient.
Results and Risks
There is much less risk with a non-surgical facelift compared with a surgical facelift where the skin re-draped and sagging skin surgically removed from the face. The non-surgical facelift in Glasgow also has less recovery time with most patients returning to work the next day or at most after one weekend off work. Since there are several different treatments used to achieve the overall results, there are different timescales for how long each treatment will last before requiring a top up.