Choosing the right wedding band in Scotland for your big day can be daunting. This article will advise what things you should try and avoid when hiring a wedding band.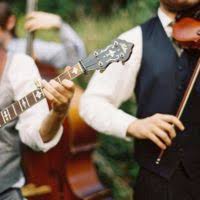 Sound Limiters
With the rise in soundproofing limitations and council rules and regulations, sound limiters are becoming more and more common in certain venues up and down the country. These sound limiters measure the volume of noise in the surrounding area. If the noise goes above this level, whatever form of music that is playing will essentially be cut off.
Not only can this affect the sound and quality of performance, they can also ruin the fun and atmosphere, as people may need to keep it down in order for the music to keep playing, this can be extremely problematic at weddings and other functions.
If you want a live wedding band in Scotland for your big day, then you should avoid anywhere where there are noise limitations. If you have already booked your venue, then ensure you tell your wedding band what the limitations are so they can work around it or advise you of an alternative.
Poor Timing
A common mistake that people can make when hiring a wedding band is scheduling them to play at the wrong point during the day. If the band you choose is upbeat and fast-paced, you may want to save them for later on in the night. During the ceremony, acoustic instruments and vocalists give a more intimate effect that suits the time of day and the mood of your guests. If you don't have the budget to hire different entertainment for throughout the day, decide on which one is most important to you.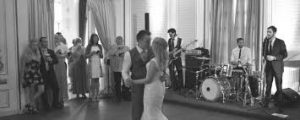 Band Vs. Food
If you're going to have a band play during your wedding breakfast, ensure that the right sort of music is played in order to set the right tone. If you are hiring an upbeat band, then it's advisable to not have this played through dinner. The meal should be relaxed and allow your guests time to eat. Playing upbeat or fast-paced music at this point can also make the rest of the evening feel a lot slower.
Not Seeing the Band Live Before You Book
You may have watched every YouTube video a potential band has uploaded and you may love them because of this. But be wary, just because they sound good in a studio recording doesn't mean that they'll sound good live. Always ask to see them perform either at a gig or taster session, if this is not possible then a recent video of a live performance can do the job just as well. If they cannot provide you with either, then you may want to rethink.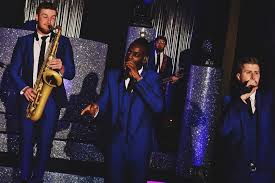 Hiring a Wedding Band in Scotland
So there you have it, a few things to avoid when hiring a wedding band for your big day. Weddings can be extremely stressful, so ensuring you do everything you possibly can to prepare beforehand is essential. Weddings are always going to have hiccups or delays and this is unavoidable, but not the end of the world. If you are looking for a reliable wedding band in Scotland, then contact Elite Bands, the offer a wide range of entertainment solutions for weddings and other functions.